If you've been injured or have become hampered by a medical condition that required treatment from an orthopedic surgeon, you may need physical therapy.
Physical therapy helps you get back on your feet and recover by facilitating healing while simultaneously working on mobility, flexibility, strength, and stamina. The goal of physical therapy may be to reduce or manage pain, Increase your range of motion, or foster your body's natural healing processes and let your muscles, bones, and tendons repair themselves.
The physical therapists at Northeast Orthopedics are licensed and skilled professionals who have a wide range of experience with patients of all types and all conditions. They have the tools and knowledge needed to help you recover as quickly as possible and regain as much of your mobility and fitness as they can, whether you are suffering from a simple sprain or are recovering from major reconstructive surgery.
Without physical therapy, the road to recovery can be a long and arduous one. With a dedicated physical therapist by your side, though, you'll have a better chance of getting back to normal.
If you want to learn more about how the physical therapists at NEO can help, contact us. Our job is simple: to give you the dependable care you need to be your best self and live life to the fullest.
Talk to us today about starting the physical therapy regimen that will help you get back on track.
We strive to offer the best PT services available. If you ever need physical therapy in the future, we hope you will choose us as the best option for your rehabilitation needs.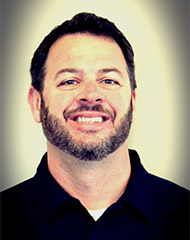 Marcus Thomson, MSPT - Physical Therapist
Director of Physical Therapy
Northern Arizona University – Masters of Physical Therapy (MSPT)
Northern Arizona University – Bachelor of Science
Certified McKenzie Method Practitioner
Functional Dry Needling Certified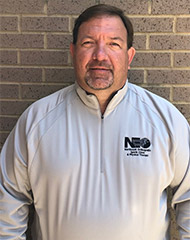 Clinton Segrest, MSPT - Physical Therapist
Clinic Director

University of Mobile – Masters of Physical Therapy (MSPT)
University of Alabama at Birmingham – Bachelors of Science
Wallace State – Associates of Physical Therapy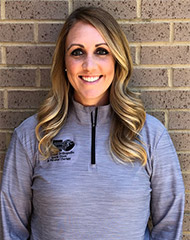 Lindsey Paulson, DPT - Physical Therapist
University of South Alabama – Doctor of Physical Therapy (DPT)
University of South Alabama – Bachelors of Science
Instrumental Assisted Soft Tissue Mobilization Certified (IASTM)
Rock Pods Certified (Cupping)
Rock Tape Certified Level - 1&2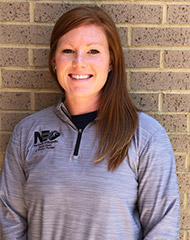 Kaitlyn Revette, DPT - Physical Therapist
Clinic Director

University of South Alabama - Bachelor of Science
University of South Alabama - Doctorate of Physical Therapy
Rock Tape Certified
Instrumental Assisted Soft Tissue Mobilization Certified (IASTM)
Master Dry Needling Level-1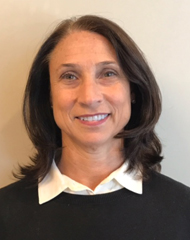 Sheral Serafini, MSPT - Physical Therapist
Old Dominion University – Masters of Physical Therapy (MSPT)
Auburn University – Bachelors of Science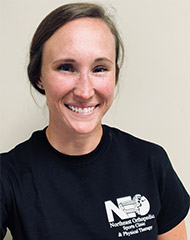 Whitney McKenzie, DPT - Physical Therapist
Clinic Director
Columbia University - Bachelor of Science
New York University - Doctorate of Physical Therapy
Functional Dry Needling Certified
Instrumental Assisted Soft Tissue Mobilization Certified (IASTM)
Crossfit Level 2 Certified Trainer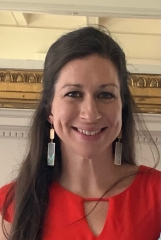 Erin Sparks, DPT - Physical Therapist
Masters Dry Needling Level - 1
University of South Alabama - Doctorate of Physical Therapy (DPT)
Troy University - Bachelors of Science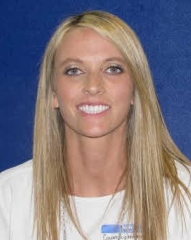 Courtney Washington, DPT - Physical Therapist
Clinic Director
Advent Health University - Doctorate of Physical Therapy (DPT)
Jacksonville State University - Bachelors of Science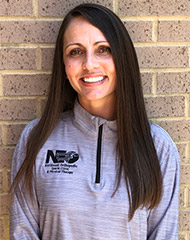 Melanie Oden, LPTA - Physical Therapy Assistant
Workers Compensation Coordinating Supervisor
Wallace State – Associates of Physical Therapy
Instrumental Assisted Soft Tissue Mobilization Certified (IASTM)
Rock Pods Certified (Cupping)
Rock Tape Certified Level - 1&2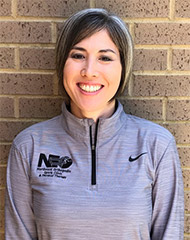 Christina McRae, LPTA, LMT - Physical Therapy Assistant
Jacksonville State University – Bachelors of Science
Jefferson State – Associates of Physical Therapy
Birmingham School of Massage – Certified Neuromuscular Therapist
Active Isolated Stretching Practitioner
Instrumental Assisted Soft Tissue Mobilization Certifed (IASTM)
Rock Pods Certified (Cupping)
Rock Tape Certified Level - 1&2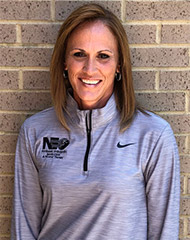 Missy Morris, LPTA - Physical Therapy Assistant
Jefferson State Community College – Associate Degree in Applied Science
University of Alabama at Birmingham – Certificate for Physical Therapist Assistant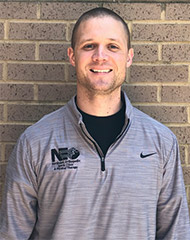 Jimmy Bogle, LPTA - Physical Therapy Assistant
Wallace State – Associates of Physical Therapy
Instrumental Assisted Soft Tissue Mobilization Certifed (IASTM)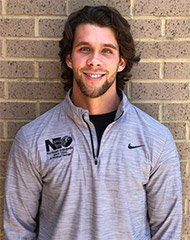 Brennen King, LPTA - Physical Therapy Assistant
Wallace State – Associates of Physical Therapy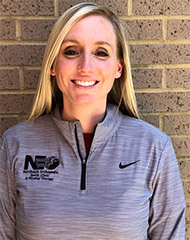 Meagan Bryant, LPTA - Physical Therapy Assistant
University of Alabama - Bachelor of Science
Wallace State Community College - Associates of Physical Therapy
Rock Tape Certified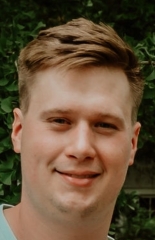 Brad Davis, LPTA - Physical Therapy Assistant
Wallace State - Associates of Physical Therapy
Jacksonville State University - Bachelors of Science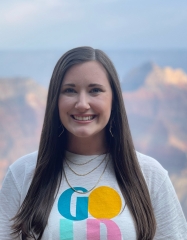 Kate Lang, LPTA - Physical Therapy Assistant
Wallace State - Associates of Physical Therapy
Instrumental Assisted Soft Tissue Mobilization Certified (IASTM)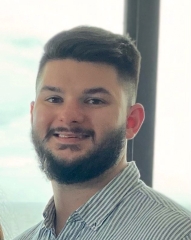 Logan Pannell, LPTA - Physical Therapy Assistant
Wallace State - Associates of Physical Therapy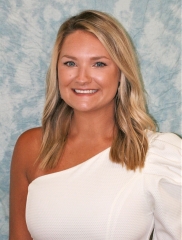 Arden Green, LPTA - Physical Therapy Assistant
Wallace State - Associates of Physical Therapy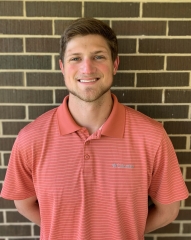 Brett Haney, LPTA - Physical Therapy Assistant
Wallace State - Associates of Physical Therapy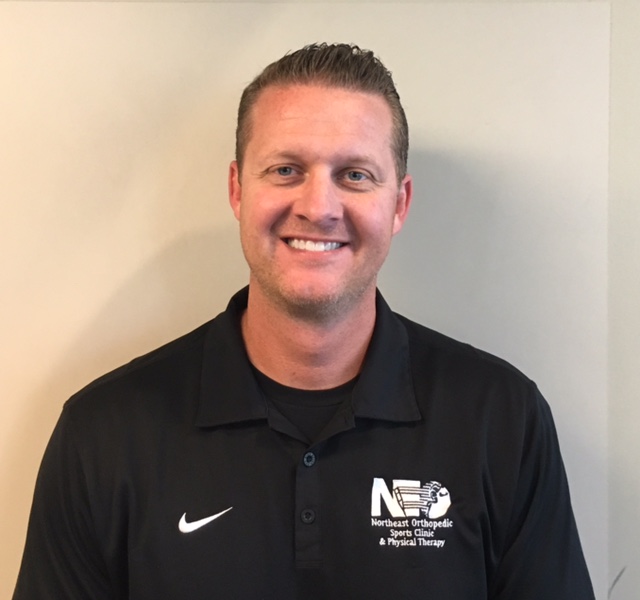 Chris Russell MS, ATC - Administrator / Athletic Trainer
Furman University – Masters of Sports Medicine
Liberty University – Bachelors of Science